Troubleshooting your Google Places Business Listing.
Top Google Places (now called My Business) consultant talks about your local business listing .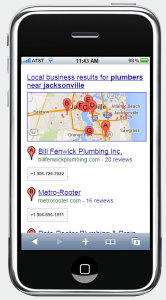 With the huge shift in how people search online for small businesses having a Google business listing is no longer an option.
The fact is, most local searches are now taking place on some type of mobile device be it a smart phone or a tablet.
The problem most small business owners run into is how to optimize their business listing so that it appears on the first page of the search results so potential customers have an opportunity to call them.
You may be thinking, I did everything right and I still cannot find my business listing on Google.
Phone Calls everyday from telemarketing scam artists about your Google Business listing!
To make matters worse, your phone is constantly ringing with robo-calls and telemarketers warning you that your business listing is not claimed or is at risk of being suspended!
These people sometimes even claim they are from Google or work directly with Google. Hang up the phone and seek out a Google Business listing service or consultant that knows about Google My Business and can give you a straight assessment about why you are not ranking or showing up in the Google search results.
Why Your Business Listing is Not Ranking or Showing Up on Google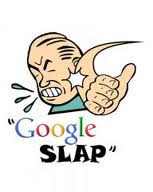 If your Google places business listing is ranking poorly or not even showing up in the search results there is a reason.
The most common reason is poor optimization that can lead to a Google penalty. Do not expect anything to change until you take action.
If you believe that poor optimization is causing a penalty, you need to find out what is causing it.
First, do a comprehensive search for your Google citations to see if your business name, address, and phone number (NAP) are consistent across the Internet.
When Google scrapes the web looking at mentions of your business it wants to see that the NAP is the same everywhere.
This means if you recently moved, use different business names, or multiple phone numbers (800#s, tracking numbers) Google becomes suspicious that you may not be a legitimate business.
Other possible causes for Google Places business listing penalties or poor ranking:
Stuffing your business name with keywords or locations. You must put your business name only in the name section of your business listing.
Spamming the description section of your business listing. We see this all the time where business owners want to stuff every keyword or city in the description part.
Using fake locations, virtual offices, post office boxes.
Showing your address when you are listed as a SAB service area business.
Using too many capital letters and poor grammar.
Too much inconsistent NAP info out there. Not necessarily a penalty but it is killing your chances to rank.
Too many categories – Google used to like it when you chose a wide variety of categories to describe your business. Not any more! Be specific and choose the broadest category first and then any more narrow categories. Just do not choose categories that do not fit your business or are really not that related.
Incomplete information in listing – Google likes to see your business listing optimized to 100%. This means getting everything completed and completed properly. We see a lot of listings that fail to complete the photo part and that can hurt you if your competition is doing it better than you.
Your hours of Operation – Google is really focusing now on when you are open. Why? Mobile searches are exploding and people searching on their mobile phones are usually looking for a business right at that moment. Google wants to know if you are open!
Duplicate Business Listings in Google Places
When a local business has more than one listing for a single physical location listed in Google, the other listing(s) are considered duplicates.
There are several reasons you may have more than one listing floating around in Google's local directory.
In some cases unknowingly to you someone in your company created a listing and failed to tell you, or Google may have created one without your knowledge.
In most cases, Google will create a duplicate if your business has inconsistent NAP information in a lot of different places. Google may see your business name with a different address or phone number and get confused.
The problem gets real tricky when you have 2 verified business listings. This is a Google death wish and you must fix this asap!
It should be top priority to remove any duplicate listings, they could be displaying  false information like an old address or bad phone number.
Google does not like duplicate listings and may penalize your good listing and display your duplicate with the wrong information.
Connecting your Google Business listing to your company website
When Google changed their algorithm and blended your website into your business listing it became apparent that the 2 work together rather than separately.
The first thing you need to look at is how your NAP is displayed on your website. Using a code called Schema you should insert this code into every page on your website so Google sees your Name, Address, and phone number exactly the way it is displayed on your business listing.
If you have multiple locations and multiple Google business listings you should link each business listing to a specific page on your website for that location.
Understanding Google Local Business Listings
Should you hire a professional SEO company or consultant to handle your business listing or do it yourself?
It depends on your current situation and your online proficiency level. If you already have a business listing or deal with multiple locations and your listings are not doing well in the local search results, it may be in your best interests to find an expert and find out where your problems lie.
As you read above there are many possible causes for your poor ranking and a experienced Google business listing expert will probably be able to determine what is affecting your listing.
If you decide to do this yourself, it is very important to have a full understanding of the Google Guidelines and the ability to do an online analysis of your market and your competition.
Simply creating and verifying a Google business listing is basically not a difficult task but make one mistake and it could be devastating to your business if you cannot get it to rank and drive customers to your business.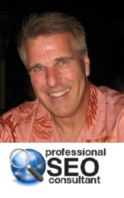 About the author: Jeffrey Taylor is a Google local business listing specialist working with small business owners since 1996.
He has vast experience fixing broken business listings as well as helping business owners create, verify, and optimize their Google Places business listings so they rank on page one.
Whether it is consultant work or you want him to take over and handle your local SEO you can reach him at Local Goldmine.