Is Your St Augustine Florida Business Easy to Find Online?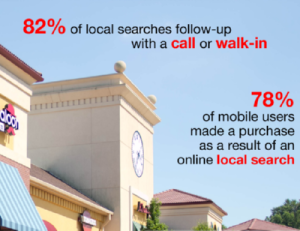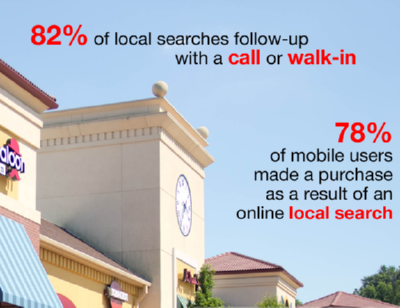 If you own a small business in the St Augustine area and want to increase your phone calls, walk ins and leads you must have a powerful local Internet marketing plan!
Local SEO VS National SEO
Make no mistake about it, there is a huge difference between the two!
If you market your business to the Jacksonville – St Augustine Florida area you need a local search plan that tells Google who you are, where you are, and what you do. Do this wrong and you will not appear in the local search results when potential customers search for your products or services,
How can local Search Engine Optimization help your business?
Simply put, it puts your business in front of active searchers that need what you offer right now!
The fact is, most people whether on their computer or mobile phone are ready to do business and the businesses that show up on page one of Google will get those customers!
The 3 Most Important Components to Ranking High in Google in the St Augustine Florida area!
1. Your Google Local Business listing – Properly optimized without any Google penalties. If your business is located in Jacksonville or a surrounding city you must show up in the Google listing results as well as Google Maps.
2. Your Website design – You need a locally focused website that not only has all of the local elements Google looks for but also a professional look and user friendly web pages.
As technology advances and smart phones rule the Internet, you must have a mobile responsive website. If your business website does not display well on a smart phone you are losing very valuable customers!
3. Google Citations and Reviews – Where does your business appear online and what are people saying about you. There are several areas that need to be addressed regarding how Google and potential customers view your business online.
First and foremost, what are people saying about you on the numerous review sites out there? Like it or not, reviews play a very important role in attracting people to your business. If you are not actively promoting review sites to your satisfied customers, you are hurting your business.
If you allow negative reviews to go unanswered and dominate you are losing potential business as most people will read them and move on.
Another important element is how Google sees your business on the Internet.
Is your Business name, address, and phone number the same on all of the directory and review sites out there? If no, it hurts your ranking because Google sees this inconsistent information and does not view you as a legitimate business.
If you recently moved or changed your phone number you need to clean up your citations asap.
What should you do to increase your local search reach in the St Augustine FL metro area?
As a small business owner in the St Augustine Florida area the first thing you should do is look at your current online presence.
Go to the Google search page:
What comes up when you type in your business name? Does your Google business listing and website show up on top of the search results page? What else appears on that page?
Type in the top keywords for your business with the city (Jacksonville, St Augustine, Orange Park etc..) next to it. What do you see? If you are not on page one, where are you?
What are people saying about you? Look at your Google business listing and other review sources like Yelp and see if there are any negative reviews.
Beware of Google SEO Scams!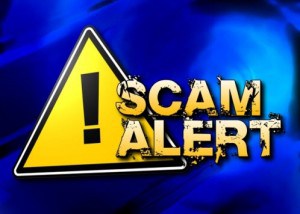 If you have determined that your local online presence is weak it is time to take action.
You have probably been getting a lot of phone calls from telemarketers claiming to work for Google or in partnership with Google and they want to charge to fix some problem they say exists.
Before you give any money to any of these SEO services read this blog post! Beware of Google Local Listing Scams.
Here is the bottom line on Local SEO and your business.
Without a complete analysis and audit it is impossible for any SEO service to help you rank higher in Google. Many telemarketers are offering you solutions to problems that may or may not exist.
Even worse, you end up paying for St Augustine SEO services and 3 months later nothing has changed.
Get a Free Web Presence Consultation from the Local Search Engine Optimization experts at Local Goldmine!
At Local Goldmine we encourage small business owners in the St Augustine FL area to take advantage of our free consultation.
Of course, once we uncover your problems we will offer you a fair price and timeline to fix them. There is no obligation and you can take your free report and do whatever you want with it.
The important thing to remember is we look at all the areas and give you an honest evaluation based on the advanced software tools we have at our fingertips.
With over 18 years of Local SEO experience we have literally helped hundreds of small businesses all over the world increase their local online exposure and drive more traffic to their business.
The choice is yours! You can ignore your online problems and let your competition continue to take away customers from you, or take action and put your business on page one of Google in your local market.
Click Here and get your Free Local SEO Consultation
With an office in St Augustine we are a full service Local Website Design and  SEO service company!